Tap2Go
Bring your own bottle and enjoy our drinking water refill stations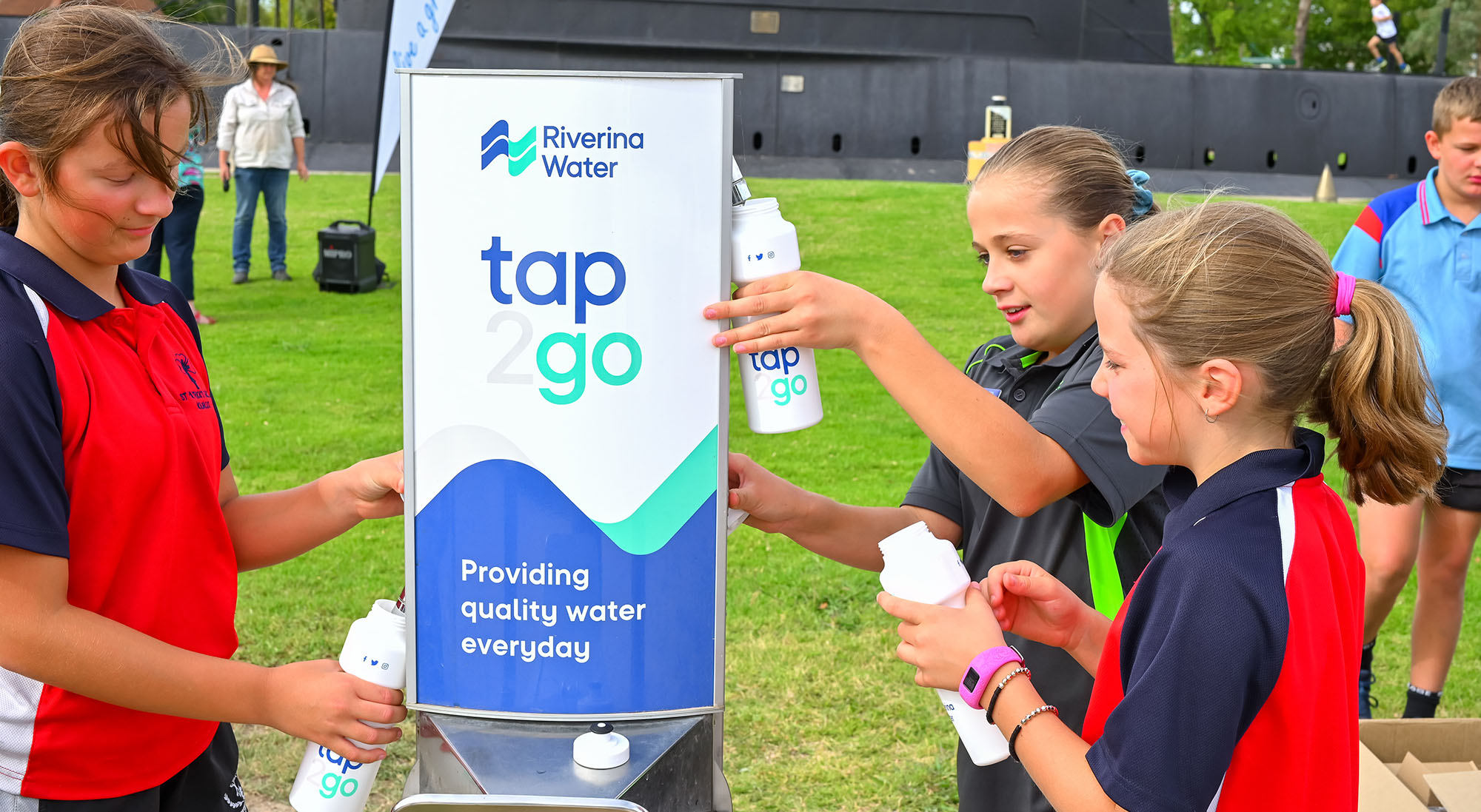 Great water without the waste
Whether you're out and about or at a community event, fresh tap water is a clean, refreshing and environmentally sustainable option.
Our network of Tap2Go refill stations give you safe and reliable drinking water, while helping to reduce single-use plastic.
Simply fill up your drink bottle at one of our permanent Tap2Go stations in your community, or request to have our temporary Tap2Go stations at your next major event.
Tap2Go
We have drinking water refill stations at the following locations across our supply network.
Wagga Wagga City Council
In front of the Marketplace, Baylis Street
In front of 175-179 Baylis Street
In front of 76 Morgan Street
Northern end of Lake Albert
Western side of Lake Albert
Eastern side of Lake Albert
Livvi's Place inclusive playground, Morgan Street 
Jubilee Park (two stations)
Botanic Gardens
Rawlings Park
Paramore Park
Wagga Multisport Cycling Complex at Pomigalarna
French Fields
Lockhart Shire Council
Main Street, The Rock
next to the reservoir in Lockhart
Pleasant Hills
Walter Day Park, Lockhart
Wal Alexander Park, Lockhart
The Rock swimming pool
Lockhart swimming pool
Yerong Creek
Greater Hume Shire Council
HMAS Otway submarine, Holbrook
Albury Street, Holbrook
Woomargama
Federation Shire
We donate new Tap2Go stations to each of the four Councils in our supply area each year. Contact your local Council if you've got a great location to suggest.
We have a number of portable refill stations that feature at events around the region.
It's a great way to minimise single-use plastics at your event, while providing great quality water for those taking part.
Contact our Community Engagement Officer if you would like to discuss having a Tap2Go station at your event: